Grace model allowed?
Forum Access • Support • Help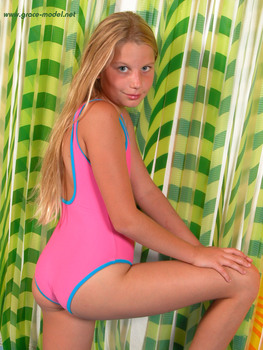 I forgot agency name, checked allowed/banned page, didnt find here.
no nudity, some shots in erotic poses, some shots in tight-fit panties...
allowed? I dont wanna waste my time uploading and get banned for it.
cheers
---
Polska Models I guess
---
i think it's Webe models, not sure tho, but anyway, I dont care what agency it is, just wanna get some Admin confirm is allowed or not.
---
Posts: 9
Joined: 30 Apr 2016, 06:32
Country: Planet Earth
Grace is one of the many models from Chemal & Gegg agency, all them having websites like Somename-Model.net
Many Chemal models have been posted on this forum already despite that the agency owner was arrested
http://www.dailymotion.com/video/xfh1x7
.
So I guess that is allowed to post these models.
---
didn't find Grace with the search function, but found it in the C&G directory,
but I read a user complain the sets are incomplete.
guess I'll upload it then
chemal/grace-t6793.html
link to the current sets on site.
---
Users browsing this forum: No registered users and 1 guest